Posted On: September 27, 2021 by Prevail Bank in: Banking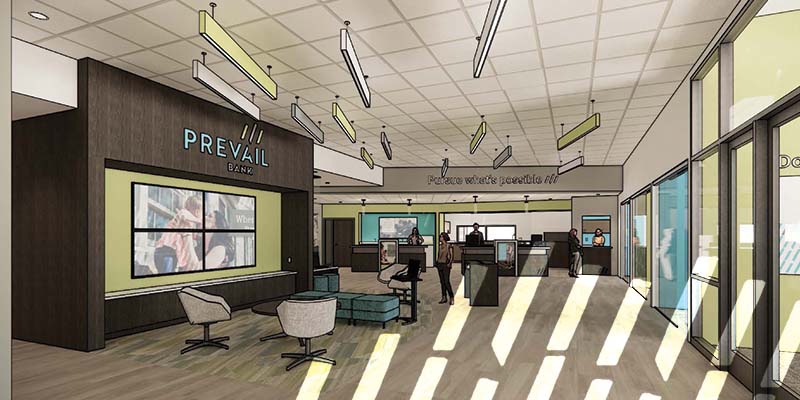 We're excited to announce that our Medford location's lobby remodel will start October 4th 2021, with you, our customer as the focal point. We anticipate the project's completion in mid to late 2022.
During Construction, What Can You Expect?
The Lobby will remain open

You may need to use an alternative entrance at times, but we'll have signage to direct you.

Your trusted advisors will be accessible and available.
Drive-up services will remain open.
An enhanced CHAT feature, found at the bottom right-hand corner of your screen, with virtual conferencing capabilities, is available on our website.
Why Are We Remodeling?
To improve the in-branch experience for our customers, staff, and community. We are always looking for ways to improve and provide more resources, helping our customers and small businesses tackle any obstacles that stand between them and their financial goals.
One area that will be new is our technology center.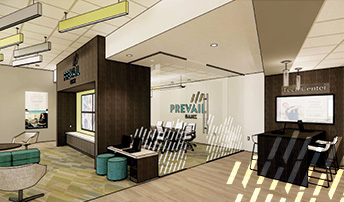 The tech center will provide you with assistance through your Online and Mobile Banking accounts. New customers will have the opportunity to receive in-person help from a trusted advisor when completing any of Prevail Bank's online applications!
Additional Features of Digital Banking:
Online account transfers
Depositing a check with our Prevail Bank Mobile Banking app
Pay your bills electronically, securely, and safely
Check your balances on the go
And more!
Learning and utilizing our Online and Mobile Banking features will make your banking experience hassle-free, providing you with the convenience of not having to drive in stormy weather, delaying dinner, or rushing to a branch office before it closes.
For our business customers, the Business Resource Manager is a MUST HAVE. At the Tech Center, one of Prevail Bank's trusted advisors will show you the benefits of the programs we offer to make managing your business finances effortless, more cost-effective, and efficient.
We want to build an in-branch experience that focuses on building a deeper relationship between you and our staff as we seek to provide you with solutions to help meet your financial goals.
These improvements are part of continual upgrades to our online, mobile, and social offerings, customer communications, services, and more!
Community Wall & Community Conference Room
Prevail Bank is here to lend a hand –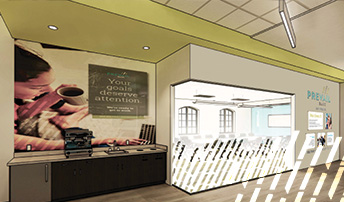 and not just through our creative home loan solutions, commercial loans, and personal checking and savings accounts. We pride ourselves on giving back to the local communities we serve. The community wall will showcase how Prevail Bank is making a difference through the local sponsorships and charities we support.
A large community conference room, with all the amenities, will also be added to this branch office. It will serve as an option for non-profits and community coalitions to meet, benefiting our local friends, families, and neighbors.
Utilize our Digital Banking Services
Take advantage of our convenient Online Banking and Mobile Banking app!
Our Online and Mobile Banking services offer you the convenience of banking from anywhere, anytime. To learn more, visit the Digital Banking page of our website. Enrolling takes only a few minutes. From the main page of our website, click on the blue Login button within the header.
To enroll in our Business Resource Manager, please contact the bank directly.
Stay tuned for picture updates of the renovation on our Social Media pages!
Popular Prevail Bank Blogs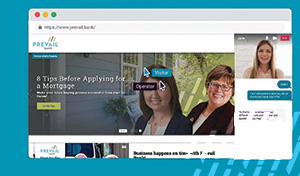 "Let's Talk" Help with a Live Advisor
We added a chat bubble to our website, located at the bottom right-hand corner of your screen. Check out the exciting features!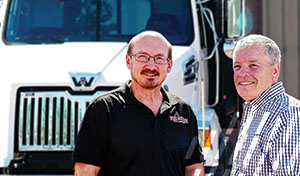 Business Banking, Here for the Long Haul
Wiskerchen Truck & Equipment chose Prevail Bank for their business banking needs because of the knowledgeable staff and ease of doing business.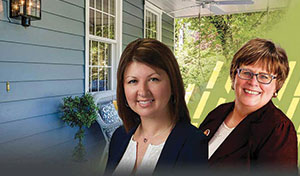 8 Tips for Applying for a Mortgage
A lot goes into applying for a mortgage and deciding whether it is the right time for you.