With the growing risk surrounding data security and identity theft, protecting yourself from these threats is an ongoing process. Combining this increased risk with the increase in sending information via email makes sending secure emails crucial.
Benefits of using secure email.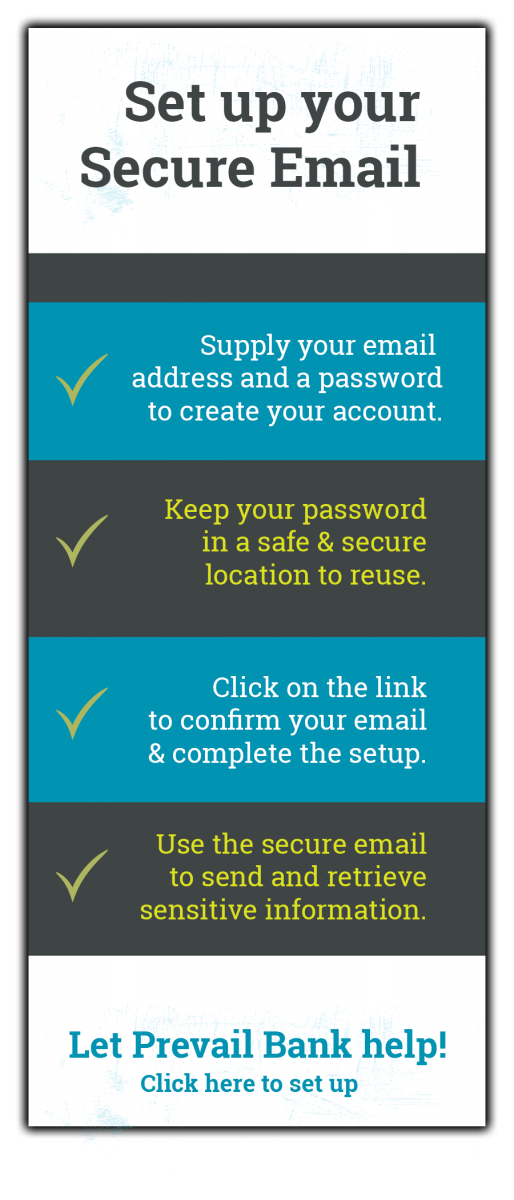 Ensured confidentiality
Protect your sensitive information
Avoid identity theft
Securely sending your emails containing personal identifier information (PII) will help protect you from these threats. That is why we provide you with the option on our website. Our Secure Email service will help ensure that the content of your email is read only by your intended audience.
Need to send us a secure email? Creating your account is easy! The first time you use Secure Email, you will be prompted to create an account.
Set up your secure email today!
For more banking safety tips, read our blog "Staying Safe in a Digital World"