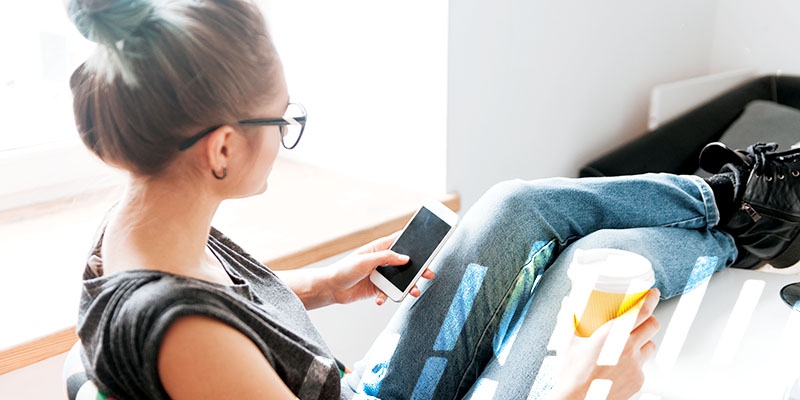 In today's digital world, nearly everything can be done online, including your banking! This being the case, Prevail Bank wants to help keep your accounts safe while enjoying the convenience of our Digital Banking services.
Here are a few tips we recommend to help keep your Digital Banking accounts safe and secure.
Verify that you're using the correct Mobile Banking app
First and foremost, be sure that you are using the correct Prevail Mobile Banking app. If your app looks like our app pictured below, that's a good first step.
Scammers can create phony apps that seem to be legitimate to trick users into entering their credentials on their fake app. To avoid this, use the direct links from our website to access your Online Banking account, and to download our Mobile Banking app.
To help keep your Prevail Bank debit card transactions safe and secure, we also offer Prevail Card Manager; an app that lets you take control of your debit card like never before. Learn more about this helpful service!
Keep your Digital Banking off of public Wi-Fi sources
Free is hard to pass up, especially when it's free Wi-Fi. When it comes to Online or Mobile Banking, take a pass on the free public Wi-Fi. Wireless public internet connections are easy targets for hackers to intercept. While public Wi-Fi may be safe for casual web browsing, we recommend sticking to your private, secure Wi-Fi, or your mobile phone's data connection.
Tip: make sure the Online Banking website you are using has a secure connection. To check for this, make sure that the URL bar includes a lock icon, similar to the one pictured below.

Update your Digital Banking passwords
This is the easiest safety precaution you can take for all of your digital accounts, not only Digital Banking. If you have not changed your Digital Banking password recently, now's the time. Consider the following tips when creating a new password:
Use a complex combination of uppercase and lowercase letters, numbers and special characters
Make sure that your password is at least 8 characters long
Avoid passwords similar to your name, such as Pr3v@ilB@nk, as these are easily guessed
Track your banking activity using Alerts
It's important to stay up to date with the activity on your bank accounts. Prevail Digital Banking offers a number of useful alerts for your banking accounts. Receive alerts when there is a failed login attempt on your account, when you go over your spending limit, when a check clears, and much more.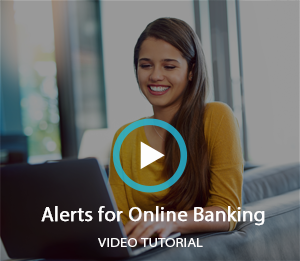 Let Prevail Bank help
If you are unsure, ask! Prevail Bank is here to help you stay safe online. We want to make Digital Banking easy for you. If you have any questions regarding how to download our app, make a transfer, pay a bill, or anything else, we have resources for you. Our Personal Education Center offers videos and walk-thru tutorials to help guide you through our services. We also offer in-depth blogs highlighting our services. If you are still looking for additional assistance, reach out to a Prevail Bank representative today.
---
For additional information regarding digital banking security, please refer to the original article this post was inspired by.