At Prevail Bank, our goal is to be your trusted advisors, both now and always. We offer advice, products and services to help you through these unprecedented times. We are offering this page to help provide our resources to you.
For our businesses, please see our Resources for Business page.
How can I do my Banking?
Drive-Up: View our modified Drive-Up hours on our

Locations

page.
ATMs: Available at our Baraboo, Medford, Phillips, Stevens Point, Wausau and Wisconsin Rapids locations. Use your Prevail Bank debit card at participating surcharge free ATMs for easy access without a charge. For example, Kwik Trip ATMs or any listed ATM in our

ATM Access Network

are free.
Personal and Small Business Online Banking and Mobile Banking: Transfer money, pay your bills, deposit checks through your mobile device, view all of your account information at a glance, and more. Learn more on how to use our technology in our

Personal Education Center

.
Mortgage

rates and applications

online for your convenience.
Mortgage Loan Originators: Our Mortgage Lenders can be reached by

phone calls

and emails, as always. If you feel that you are being financially impacted by this pandemic, please reach out to your lender to discuss your current situation.
Commercial Lenders: Our Commercial Lenders can be reached by phone call or email. If your business has been impacted by this pandemic, please reach out to our

Business Bankers

to discuss your current situation and options.
Call Us: We are happy to answer your questions and support you during this time as well by calling us at 800.205.0914.
Is my money safe at Prevail Bank?
Yes. Prevail Bank is insured by the Federal Deposit Insurance Corporation, or FDIC for short, which allows us the ability to guarantee the safety of your money within the FDIC guidelines. The funds you deposit at our bank are secure and insured. We want to reassure our customers that even in uncertain times, one certainty is the protection of your money at Prevail Bank. Learn more about the FDIC guarantee in the video below.
If you are looking to deposit funds over the FDIC limit of $250,000 per entity, we offer Certificate of Deposit Account Registry Service (CDARs) for CD balances and Insured Cash Sweeps (ICS) for Checking and Money Market balances that are in excess of the FDIC limits. Click here to learn more on this service.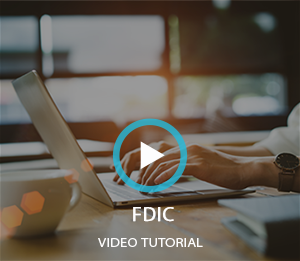 What if I can't make my Mortgage Payments or Loan Installments?
The Prevail Bank Mortgage Lending team is here to help you. Reach out to your local Mortgage Loan Originator, and we will work with you to provide your options, and a plan.
Am I still able to Refinance my Mortgage?
Due to the recent changes in mortgage rates, our Mortgage Loan Originators have been busier than ever before. Our team of mortgage experts are hard at work processing loans and refinancing mortgages. Please note that as applicant volumes have increased, our turnaround times may be longer than usual. Visit our Mortgage Rates and Applications portal to learn more about our offerings.
Donating to Local Causes
Our communities are working hard to reach out and support one another. Prevail Bank is donating, and collecting donations for the following local organizations in our Drive-Ups at all of our locations until April 30. If you would like to donate, we are here to help provide you access. Stop by one of our locations to donate today!
Further Resources Available
The United Way offers a 24/7, toll-free support number for those looking for local resources in times of need. Simply call their 211 number and get connected

with local resources in your community based on your needs

. Learn more about this service on

their website

today.
The United Way of Marathon County recently featured Lee Shipway MSW, LCSW in a workshop entitled "How to keep your sanity during the COVID-19 pandemic". This seminar features tips and resources for your benefit during this pandemic.
Statewide the

Salvation Army

is offering to help distressed families and individuals via an emotional support hotline at 800-651-7294, available 7 days a week, 9:00 a.m. to 9:00 p.m.. Learn more about their services in

this report from News Channel 7

, or on

their website

.
Working together will help to Prevail through COVID-19. Stay safe!