Start Saving Smarter
A Certificate of Deposit (CD) account from Prevail Bank is a great option to start saving more aggressively.
CDs offer you the opportunity to earn a better interest rate on your balance based on terms that you select. Rates are traditionally higher than you would earn in a traditional checking or savings account. You can start the process of opening a CD by completing our online inquiry.
* APY = Annual Percentage Yield
* We use the daily balance method to calculate the interest on your account. Earnings are compounded and paid quarterly and can remain in the CD or transferred to another Prevail Bank deposit account. The APY assumes that interest remains on deposit until maturity. A withdrawal of interest will reduce earnings. You will have 10 calendar days after maturity to withdraw funds without penalty. Early withdrawals before CD reaches full maturity may be subject to penalty and reduced earnings. Interest begins to accrue no later than the business day we receive credit for the deposit of noncash items (i.e., checks).
What You Should Know About Our CDs
18-Month CD account offer you the ability to add $500 or more to your balance at any time during the life of the CD
Multi-Million Dollar Deposit Insurance Coverage Options
Prevail Bank is insured by the Federal Deposit Insurance Corporation (FDIC), which allows us the ability to guarantee the safety of your money within the FDIC guidelines.
If you are wanting to deposit funds over the FDIC limit of $250,000 per entity, we offer Certificate of Deposit Account Registry Service (CDARs) for CD balances and Insured Cash Sweeps (ICS) for Checking and Money Market balances that are in excess of the FDIC limits. Both CDARs and ICS allow depositors to work with Prevail Bank, who then partner with other participating CDARs and ICS Banks. These options make it easy for you by working with just one bank, one rate and one statement with all of your funds information. Learn more about our CDARs and ICS services by visiting the Intrafi Network website, by contacting a Prevail Bank Representative, or by watching our video below.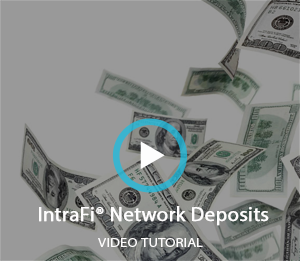 Calculate Your CD's Value