Save the Way You Want
No matter your age, saving money is a valuable skill. To save effectively, you need a savings account that will serve as the foundation of your saving strategy. At Prevail Bank, we give you multiple options to allow you to save your way. From traditional savings accounts to money market accounts that allow you to take advantage of tiered interest rates, you can find an account to match your savings strategy. Get started today by completing our online account inquiry.
Compare Savings Accounts
| Account Name | Minimum to Open | Minimum Balance to Earn Interest | Fees |
| --- | --- | --- | --- |
| First Step Savings | $50 | $50 | None |
| Strive Savings | $100 | $100 | $5 service fee each statement cycle that balance falls below $100 any day of statement cycle |
| Endurance Money Market | $1,000 | $1,000 | $5 monthly service fee if balance falls below $1,000 |
| Triumph Money Market | $25,000 | $25,000 | $10 monthly service fee if balance falls below $25,000 |
* Rates may change after account is opened. Fees could reduce earnings on the account.
Insured Cash Sweeps
Maximize the value of all of your funds with Insured Cash Sweeps (ICS). This is a great tool for individuals looking to make larger deposits. This account "sweeps" funds that exceed the FDIC insurance limit of $250,000 into interest-bearing Checking or Money Market accounts at other banks. You receive one statement, and your balance can be viewed online whenever you wish.
Learn more about our CDARs and ICS services by visiting the Promontory Interfinancial Network website, by contacting a Prevail Bank Representative, or by watching our video below.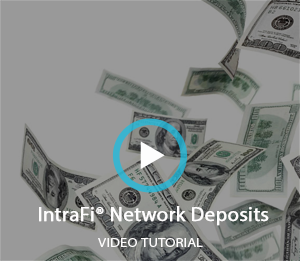 Saving Makes Cents - A Savings Program
Save money while spending money. It just makes sense! With our Saving Makes Cents program, customers with a Prevail Bank Checking account, Savings account, and debit card can save money while making regular purchases. This program rounds up your purchase to the next whole dollar, and transfers the change to your Savings account.
Let's say you purchase groceries at the local supermarket for $42.78. The Saving Makes Cents program will round that total to $43.00 in your Checking account; with $42.78 going to the supermarket, and the rounded-up $0.22 will be transferred into your Savings account. This makes the savings easy and automatic.
Signing up is easy! To get started, simply visit one of our locations, or give us a call. We will work with you to have the necessary documents completed, and then you can watch the savings begin!
| Item Purchased with Prevail Bank Debit Card | Price | Rounded Up | Transferred to Savings Account |
| --- | --- | --- | --- |
| Coffee | $2.45 | $3.00 | $0.55 |
| Gas | $31.27 | $32.00 | $0.73 |
| Groceries | $42.78 | $43.00 | $0.22 |
Note: Based on the above chart, total savings transferred into Savings at the end of the business day would amount to $1.50.
In order to participate in the Program, you must have three products: (1) Prevail Bank personal Checking Account (Money Market Accounts are ineligible), (2) Prevail Bank Debit MasterCard, (3) Prevail Bank personal Savings Account.
Each time you use your Prevail Debit MasterCard to make a point of sale purchase, Prevail will automatically round up your purchase to the nearest whole dollar amount and transfer the amount in excess of your purchase price from your checking account into your savings account. We will add together all the change from the aggregate of purchases that post to your checking account each business day and make a single transfer at the end of the business day. At the time of the transfer, if your checking account does not have a sufficient available balance to pay the transaction or the transfer, then no transfer will occur for that day.
Debit MasterCard transactions such as ATM withdrawals, checks, wires, deposits and transfers are not transactions that are eligible for the program. Not available on Business Accounts, Individual Retirement Accounts or Health Savings Accounts.