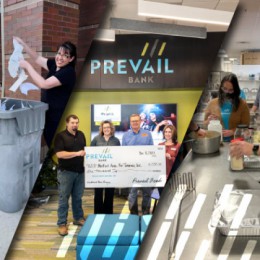 Posted On: January 17, 2023 by Prevail Bank in: Community
How do you define a company's worth?
How do you judge or identify a company's value or worth? By its net revenues? Star ratings? Or perhaps a better measurement might be its commitment and involvement in making your community, your world, a better place?
Growth and stability of the communities and people it serves are priorities of Prevail Bank, a Wisconsin-based bank with nine branches located in Baraboo, Eau Claire, Owen, Medford, Phillips, Wisconsin Rapids,...
Read More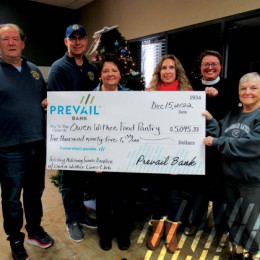 Posted On: December 23, 2022 by Prevail Bank in: Community
$17,200 Gifted Between Nine Local Non-Profits
Between public donations and Prevail Bank matching up to $1,000 at each branch location where donations were collected, a total of $17,200 was gifted to nine local non-profits as part of Prevail Bank's Holiday Matching Funds campaign this December.
Prevail Bank recognizes the importance of local nonprofits and the resources they provide for those less fortunate in the communities of central Wisconsin. Each of Prevail Bank's branches...
Read More