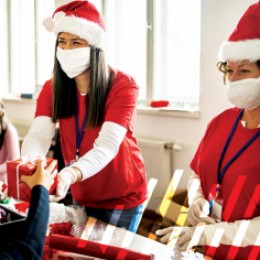 Posted On: November 15, 2021 by Prevail Bank in: Banking
Here to Lend a Hand Matching Funds up to $9,000 total
At Prevail Bank, we recognize the importance of our local organizations and the resources they provide for those less fortunate in the communities we serve. Each of our nine branches have chosen a local program for which it will collect donations and Prevail Bank will match those donations up to $1,000 each! Anyone in the community can drop off monetary donations to the bank. We encourage you to consider and participate in this...
Read More
Posted On: October 28, 2021 by Prevail Bank in: Banking
At Prevail Bank, our goal is to help our customers, communities and employees pursue what's possible. Being a community bank means that we are always looking for ways to enhance the quality of life in our surrounding communities. We believe that through the power of donation, we can continuously play a part in the success of local organizations, and in the community as a whole. Those organizations that applied and received a Charitable Contribution this fall are listed below.
It...
Read More