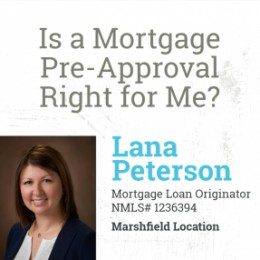 Posted On: March 30, 2020 by Prevail Bank in: Home Loans
What is a Mortgage Pre-Approval?
A mortgage pre-approval qualifies you with the amount of available money you can borrow, including your monthly payment, and your interest rate.
This amount is typically subject to a property appraisal and other requirements. Mortgage pre-approvals are determined by a Mortgage Loan Originator who reviews your finances. This includes your debt, income amount, assets and credit history. Following the pre-approval evaluation, a letter is then provided...
Read More