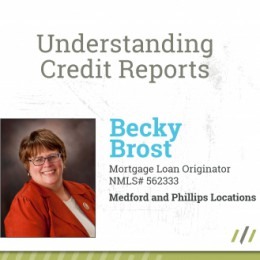 Posted On: May 18, 2020 by Prevail Bank in: Banking, Home Loans
What is a Credit Report?
Understanding your credit report is important when you're looking to make large purchases such as financing a car, or a home mortgage. But what exactly is a credit report? A credit report works much like your high school report card, but for your finances. These reports contain a record of how and when you pay your bills, how much debt you have, and how long you have been managing your lines of credit.
The information in your credit report is used to...
Read More
Posted On: January 8, 2020 by Prevail Bank in: Home Loans
Interest rates are still historically low, but rising. The housing market is strong. The economy is on the upswing… You've decided now's the time: you're going to buy your first house. It can be an intimidating process, so here are a few tips to help your transition from renter to owner go smoothly:
1: Do Your Research
The first—and most crucial—step in home buying is to determine how much you're able to spend. That includes knowing how much...
Read More