Posted On: August 24, 2020 by Prevail Bank in: Home Loans
While finding the best rate on a home mortgage is important, so is finding the best mortgage lender to work with you. Home buyers typically make mortgage payments over the course of multiple years, so it's important to work with a lender who can deliver on your home lending needs. There are many criteria to consider when finding a mortgage lender to work with; experience, communication, insight and credibility.
Experience
Taking a loan out on a house is no small feat, and our...
Read More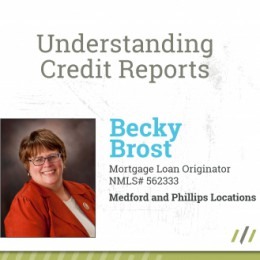 Posted On: May 18, 2020 by Prevail Bank in: Banking, Home Loans
What is a Credit Report?
Understanding your credit report is important when you're looking to make large purchases such as financing a car, or a home mortgage. But what exactly is a credit report? A credit report works much like your high school report card, but for your finances. These reports contain a record of how and when you pay your bills, how much debt you have, and how long you have been managing your lines of credit.
The information in your credit report is used to...
Read More