Posted On: August 2, 2021 by Prevail Bank in: Home Loans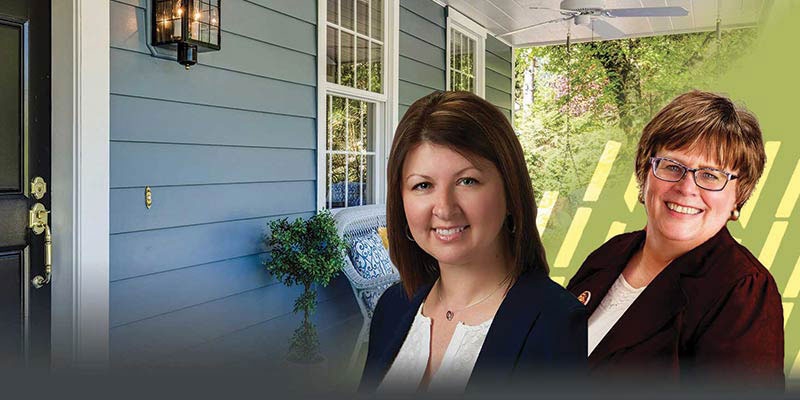 A lot goes into applying for a mortgage and deciding whether it is the right time for you. From knowing your budget, researching home loan programs, getting ahead on your debt, increasing your savings, and becoming pre-approved. All are helpful in making the home buying process successful from start to finish.
Prevail Bank Mortgage Loan Originators Becky Brost, NMLS# 562333, and Lana Peterson, NMLS# 1236394, offer you helpful tips to help you make the best decisions in your home buying process.
Know your budget
In general, mortgage lenders will want to see your housing and total ratios not being higher than 43% of your gross income.
We offer several mortgage calculators to help make budgeting easy and convenient!
Boost your credit score
Increase credit limits. Credit utilization is an important factor. Utilization is determined by your credit limit and your amount of debt. Requesting an increased limit with your credit card will help your balance-to-limit ratio.
Reducing your debt will free up money for your mortgage payments and other housing expenses.
Keeping your payments current will also help. Credit reports will show any late payments, judgments, and collections. These will hurt your credit score and can be the basis for denial of your home loan request.
Save for a down payment
Loan programs will require verification of down payment funds. And as a good rule of thumb, you should have a cushion to cover 2-months of mortgage payments, taxes, and insurance.
Having a larger down payment will reduce your monthly payment.
Know your loan options
What down payment options are available?
Length of the loan term. What's the right mortgage length for you?
What is the difference between fixed or variable interest rates? Which is better for you?
Talk to lenders
The right mortgage lender is helpful in a loan transaction as well. Maintaining constant communication with your lender proves beneficial during the loan process. You also want to choose a lender who is knowledgeable about the products they offer and can serve as an "advisor" during the loan process.
Ultimately, find the right lender and real estate agent that you are comfortable working with to purchase your dream house.
Have paperwork in order
Some examples of documentation you will need to apply for a home loan are W-2's, paystubs, bank statements, retirement/investment statements, tax returns, etc.
Make sure the timing is right
Just because rates are low doesn't mean you're ready to commit to a home purchase.
Get pre-approved for a home loan.
Get ahead of the game by having your credit and income verified. Being pre-approved will show the real estate agent that you're a serious and qualified buyer. Most pre-approvals last for 3-months, which will allow you time to shop for the perfect home.
Apply now and become closer to being pre-approved today!
Buying a home is an important decision, so it's beneficial not to rush the process. These helpful tips will help make it easier to choose the right mortgage loan for you!
Speak with a Prevail Bank Mortgage Loan Originator today.
Meet the lenders
Lana Peterson (NMLS# 1236394)
*Serving our Marshfield location.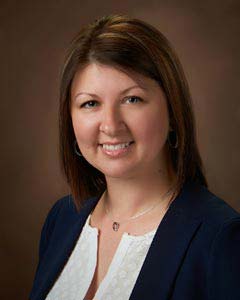 For 20 years, Lana has been part of the Prevail Bank team. "The lending department has been my happy place since 2009, where I started as a loan processor. I learned a lot in that role but wanted more customer interaction," stated Lana. In 2014, Lana took on the role of a Mortgage Loan Originator and hasn't looked back since! "I am grateful for the friendships formed and the community awareness my role has given me. Marshfield has a great support network and being part of that has been a joy. Whether it's supporting a fundraiser or volunteering time, it's great to see all of us working together!"
Becky Brost (NMLS# 562333)
*Serving our Medford and Phillips locations.
Becky has nearly 45 years of experience in the banking industry, and has spent 16 of those years with Prevail Bank. Her expertise has helped countless local homebuyers. Becky keeps connected with the Medford community and is a board member at Hope Hospice, the United Mutual Insurance Company, and at the Medford Library Foundation as well. Her favorite part about being a mortgage lender is "meeting people and helping them visualize their dream of owning a home." She has "developed many long-time relationships with customers." Our mortgage lending team takes pride in the service and relationships we build with our customers and communities.