Posted On: March 18, 2021 by Prevail Bank in: Banking
April is financial literacy month and this year we are excited to offer even more resources and opportunities than last year!
Once again, we are participating in the Teach Children to Save program. New this year, we will be participating in EVERFI'S Financial Bee.
Read more below for more information on both programs and the financial tools we are offering.
Teach Children to Save
Saving is a great habit and a powerful tool to develop at a young age. Saving...
Read More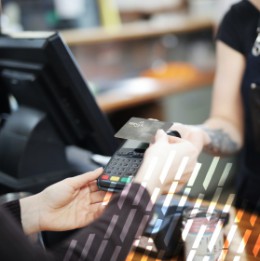 Posted On: July 15, 2020 by Prevail Bank in: Banking
Let Prevail Bank help you save money! With our Saving Makes Cents program, saving money is just as easy as spending money. This program automatically rounds up your purchase to the next whole dollar, and transfers the difference in change to your Prevail Bank savings account.
Prevail Bank personal checking account Prevail Bank personal savings account And a Prevail Bank personal debit card
Signing up is easy! To get started, simply visit one of our locations,...
Read More