Posted On: September 11, 2020 by Prevail Bank in: Digital Banking
Never Miss a Bill Payment Again
Pay your bills all in one place… on your phone! The Mobile Bill Pay feature within your Mobile Banking app is the perfect way to ensure you never miss paying a bill, even when you're out on vacation! Within the Transfer & Pay section of the app, you are able to Pay your Bill Pay Contacts, Pay with Bill Capture, view your Payment Activity, and manage your Bill Pay Contacts.
Setup is easy! Simply login to your Online Banking account through...
Read More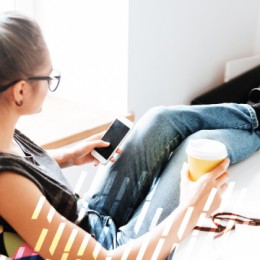 Posted On: July 1, 2020 by Prevail Bank in: Digital Banking, Security
In today's digital world, nearly everything can be done online, including your banking! This being the case, Prevail Bank wants to help keep your accounts safe while enjoying the convenience of our Digital Banking services.
Here are a few tips we recommend to help keep your Digital Banking accounts safe and secure.
Verify that you're using the correct Mobile Banking app
First and foremost, be sure that you are using the correct Prevail Mobile Banking app. If...
Read More