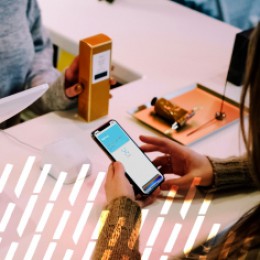 Posted On: June 25, 2020 by Prevail Bank in: Digital Banking
Forget your wallet at home?
No problem; pay with your smartphone! You can now add Prevail Bank debit cards to your smartphone's digital wallet;
Apple Pay (iPhones) Google Pay (Android Phones) Samsung Pay (Samsung Phones)
Your smartphone's digital wallet allows you to have a digital version of your credit or debit cards. Rather than swiping your debit card, or inserting a chip, wave your smartphone over the card reader,...
Read More