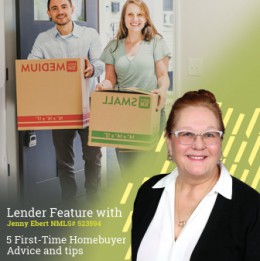 Posted On: November 1, 2021 by Prevail Bank in: Home Loans
Are you currently renting? Are you a first-time homebuyer? Are you concerned the home buying process is going to be difficult?
Buying a house can be daunting. After all - they don't teach "Home Buying 101" in high school or college. But, being prepared makes all the difference.
It's easy to scroll through Realtor.com or Zillow and dream about owning the perfect house. The magic of HGTV's and DIY network remodeling shows get to us all. But slow down,...
Read More
Tags: First-Time Homebuyer