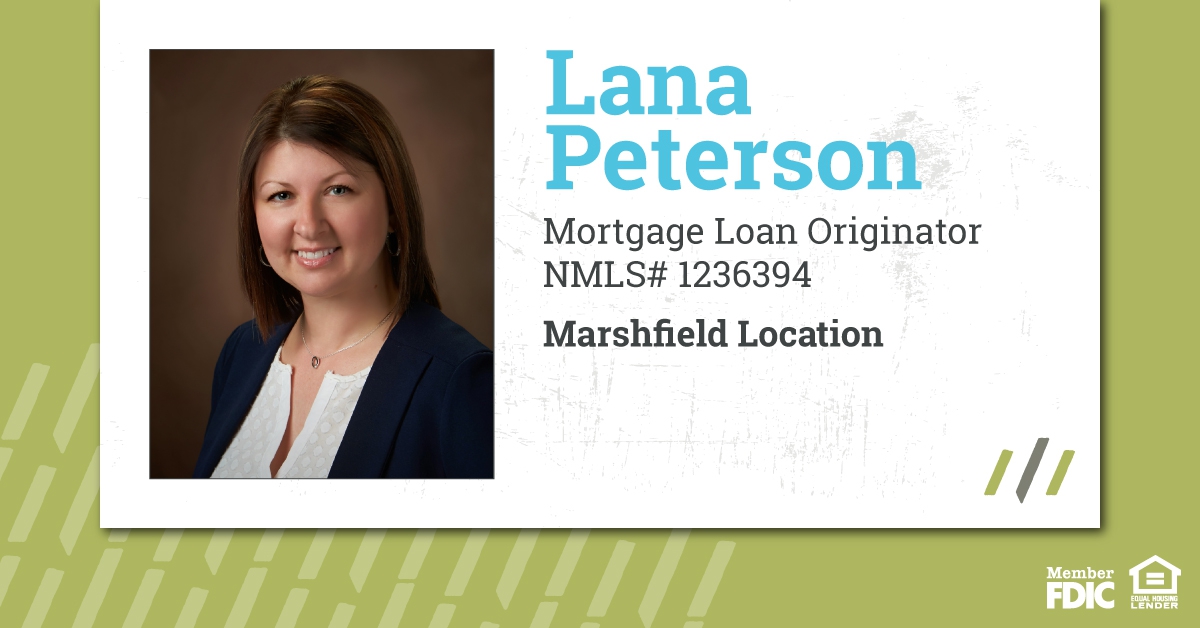 What is a Mortgage Pre-Approval?
A mortgage pre-approval qualifies you with the amount of available money you can borrow, including your monthly payment, and your interest rate. This amount is typically subject to a property appraisal and other requirements. Mortgage pre-approvals are determined by a Mortgage Loan Originator who reviews your finances. This includes your debt, income amount, assets and credit history. Following the pre-approval evaluation, a letter is then provided as proof of the amount you can afford to borrow, based on your current financial situation. "During the pre-approval process at Prevail Bank, we do a full credit check and verification of employment and income. If we can qualify individuals based on those conditions right away, we've got a solid pre-approval right up front, so there aren't any questions later," states Lana Peterson, Mortgage Loan Originator at Prevail Bank in Marshfield.
Is a Mortgage Pre-Approval necessary?
Though mortgage pre-approvals are not necessary, they are becoming more and more popular in today's housing market. A main benefit of being pre-approved is the convenience and time-savings. Having your mortgage pre-approved will speed up and streamline the loan process once you make an offer on a property or home, and can result in an earlier closing date. Lana notes that "with as hot as the housing market currently is, a pre-approval is a MUST. Your realtor will suggest getting one, and for good reason. Some sellers won't even open up their home for a showing to a party that doesn't have a pre-approval letter."
How can I learn more about Mortgage Pre-Approvals?
Our mortgage lenders are ready to help. If you are looking to be pre-approved for a mortgage, or if you're simply wanting to learn more about our process, reach out to one of our lenders today. If you reside within our Marshfield region, get in touch with Lana. Learn more about her in the bio below!
To get started on your Mortgage Pre-Approval, apply today!
Mortgage Pre-Approval Tip from Lana Peterson (NMLS# 1236394): "Contact your lending institution when you are ready to start looking at homes. Being prepared and gathering all the necessary documentation ahead of time will ensure a smooth process and a faster pre-approval decision. Our pre-approvals are valid for 3-4 months, depending on the program you choose. The spring housing market is upon us, so let's get started today!"
For nearly 19 years, Lana has been part of the Prevail Bank team. Lana states, "the lending department has been my happy place since 2009, where I started as a loan processor. I learned a lot in that role but wanted more customer interaction." In 2014, Lana took on the role of a Mortgage Loan Originator and hasn't looked back since! "I am grateful for the friendships formed and the community awareness my role has given me. Marshfield has a great support network and being part of that has been a joy. Whether it's supporting a fundraiser or volunteering time, it's great to see all of us working together!"