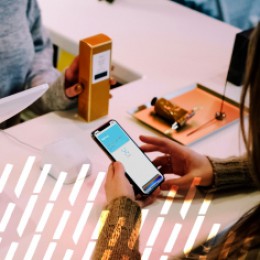 Posted On: June 25, 2020 by Prevail Bank in: Digital Banking, Security
Forget your wallet at home? No problem; pay with your smartphone! Prevail Bank debit cards are now able to be added to your smartphone's digital wallet; Apple Pay, Google Pay, and Samsung Pay.
Your smartphone's digital wallet allows you to have a digital version of your credit or debit cards. Rather than swiping your debit card, or inserting a chip, simply wave your smartphone over the card reader, confirm the transaction amount, and you're done!
By adding...
Read More