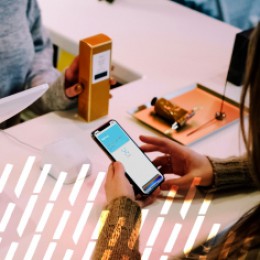 Posted On: June 25, 2020 by Prevail Bank in: Digital Banking
Forget your wallet at home?
No problem; pay with your smartphone! You can now add Prevail Bank debit cards to your smartphone's digital wallet;
Apple Pay (iPhones) Google Pay (Android Phones) Samsung Pay (Samsung Phones)
Your smartphone's digital wallet allows you to have a digital version of your credit or debit cards. Rather than swiping your debit card, or inserting a chip, wave your smartphone over the card reader,...
Read More
Posted On: June 22, 2020 by Prevail Bank in: Home Loans
In today's digital world, we have options to do nearly everything online. We can shop for groceries, order a new outfit, and even buy the latest sports car online. At Prevail Bank, we believe that local mortgage lenders will never go out of style.
We offer the convenience of online applications, or, by your preferred method of communication; email, phone call, or even text. But most importantly, your lender is always here when you need them, at the point of application,...
Read More