Posted On: July 27, 2020 by Prevail Bank in: Home Loans
The Downpayment Plus Program (DPP) is a matching program offered by the Federal Home Loan Bank of Chicago (FHLBC) that assists income-eligible home buyers with their down payments and closing costs. The Prevail Bank Mortgage Lending Team is proud to offer this assistance through our partnership with the FHLBC. The Downpayment Plus Program is provided as a forgivable grant, which is paid on behalf of the borrower at the time the mortgage is first closed upon.
What is the Downpayment Plus...
Read More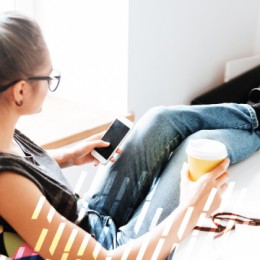 Posted On: July 1, 2020 by Prevail Bank in: Digital Banking
In today's digital world, nearly everything can be done online, including your banking! This being the case, Prevail Bank wants to help keep your accounts safe while enjoying the convenience of our Digital Banking services.
Here are a few tips we recommend to help keep your Digital Banking accounts safe and secure.
Verify that you're using the correct Mobile Banking app
First and foremost, be sure that you are using the correct Prevail Mobile Banking app. If...
Read More