Posted On: August 8, 2022 by Prevail Bank in: Banking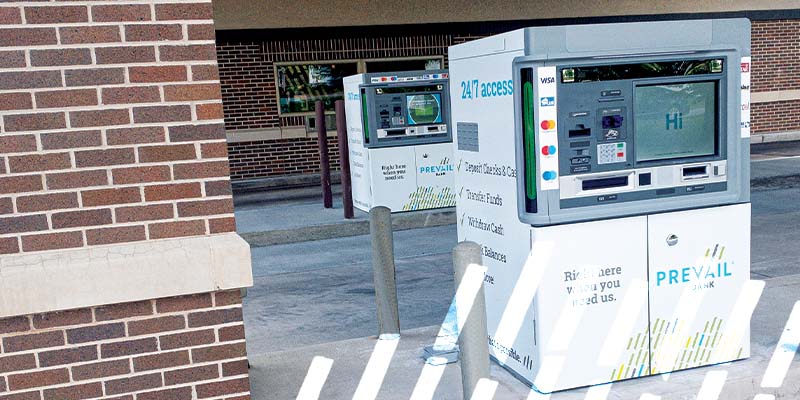 What is an Interactive Teller Machine (ITM)?
Interactive Teller Machines (ITMs) are a combination of an ATM with the personal service of banking in a branch. Our ITMs provide live video teller assistance from a local Prevail Banker at the touch of a button.
What are benefits of using our ITMs?
Convenience – ITMs offer you the convenience of performing transactions from the comfort of your vehicle, faster than you would in-branch. Want the in-branch experience? Push the "Live Teller" button to speak with a local Prevail Banker.
More Transaction Types – With the assistance of a live teller, you can perform transactions such as depositing cash and checks, transferring funds, withdrawing money in any denomination of your choice, and checking your balance.
Safety – Receive the same high-quality customer service you're used to while protecting your health.
Where are our ITMs located?
Medford Branch
Eau Claire Branch
Marshfield Branch
Stevens Point Branch
What are ITM hours?
Our Live Tellers are available from 8-5 P.M., Monday-Friday, to assist you with most in-person teller transactions!
After normal business hours, our ITM's work like a regular ATM.
Click here to see a list of our ITM FAQs.