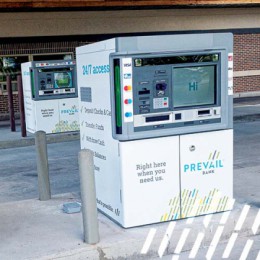 Posted On: August 8, 2022 by Prevail Bank in: Banking
Interactive Teller Machines (ITMs) are a combination of an ATM with the personal service of banking in a branch. Our ITMs provide live video teller assistance from a local Prevail Banker at the touch of a button.
What are benefits of using our ITMs? Convenience – ITMs offer you the convenience of performing transactions from the comfort of your vehicle, faster than you would in-branch. Want the in-branch experience? Push the "Live Teller" button...
Read More