Posted On: November 30, 2020 by Prevail Bank in: Home Loans
Should I Refinance?
When deciding if refinancing your home loan is the best option, you will need to consider all necessary information to make an educated decision. Other than whether you can receive a better mortgage rate, there are many reasons people refinance their mortgage. Some of these reasons should have a higher priority than others.
When looking at refinancing, you should ask yourself these basic questions to determine if refinancing is right for you at that current time:
What do you stand to save by refinancing?
To reduce your monthly mortgage payment.
or
To save on the overall interest paid on your home loan.
Best case scenario, refinancing will do both, but that doesn't always happen. For example, if you have the majority of the life remaining on a loan and you refinance to a similar term, you can get a lower monthly payment but then you might end up paying more interest overall. However, if you have a long-term loan and choose to reduce the years, your payment may go up but you might pay less in interest overall. Contact a local loan officer to help you run several options that show you the cost and potential savings of refinancing.
How long will you keep your home?
In most cases, it's most beneficial to refinance if you plan on staying in your home for several more years. If you intend to sell the property soon, refinancing isn't recommended because refinancing can take several months to several years to break even and begin saving you money. Our local loan officers can help you determine if refinancing is beneficial to you.
Will you and your home qualify to refinance?
Even if refinancing makes sense in your situation, there are qualification standards to consider. Your ability to refinance depends on several factors outside of having a home and making timely payments, such as:
The amount of equity you have in your home.
Your income
Your credit
Although every situation is different, we recommend looking into refinancing your mortgage if:
Current interest rates are at least 0.50-1.00% lower than your existing rate.
You plan on staying in your home for around another 5 years.
Deciding when to refinance is no small decision. Before making the decision, review what your total costs would be, what your new monthly payments would be, and whether or not it's the right decision for you. Reach out to our local mortgage lenders to see whether a refinance is right for you/your current situation.
Meet Kerri Burns (NMLS# 1683827).
Kerri has been working in the banking and mortgage industry for 20 years and making an impact in our Prevail Bank customers lives for over 3 years. She is dedicated to both her career and to the community. She is an active volunteer within the Women's Community Shelter, active member of her church, has been a volunteer for the local Junior Achievement programs, plays an active role at DC Everest Senior High School through the EverFi program that Prevail Bank sponsors. Kerri has also held multiple positions within the local 4-H club and the Wisconsin Kids Snowmobiling Racing Association (WKRSA) previously.
Kerri enjoys building the relationship with her clients the most, from that very first appointment to the many years ahead. Leaving that lasting impression with them and working together to make their financial dream a reality!
Related Home Loan Blogs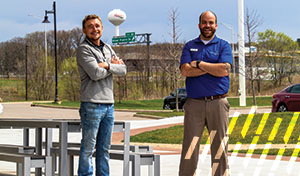 Eau Claire Home Loan Testimonial
Bill wanted to try a community bank to find flexible financing for his unique home loan needs that larger banks weren't available to help meet.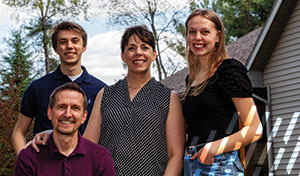 Stevens Point Home Loan Testimonial
The Stevens Point staff is "incredibly helpful and kind," giving Marsha the small-town bank feel she values.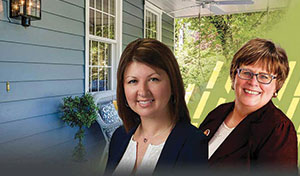 8 Tips for Applying for a Mortgage
A lot goes into applying for a mortgage and deciding whether it is the right time for you