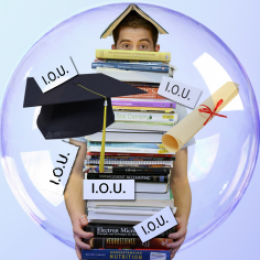 Posted On: January 10, 2019 by Prevail Bank in: Banking
Student Loan Debt Sets Record Doubling Since Recession
The student debt level has doubled to more than $675 billion since the recession ended in June 2009. Student loans distributed in 2012 have defaulted quicker than any loan group since the financial crunch.
Click Here to Read More
How to Help with Student Debt
BEFORE COLLEGE
▪Start saving early! Money from Birthdays, Odd Jobs, Etc can all earn interest and add...
Read More
Tags: Savings TIps