Posted On: September 8, 2022 by Prevail Bank in: Banking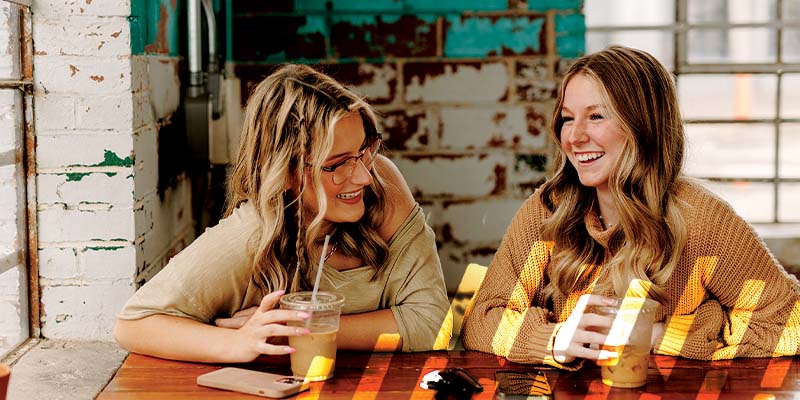 What is a Certificate of Deposit?
Maybe you've heard of a Certificate of Deposit (CD). But you're asking yourself, what is a Certificate of Deposit (CD)? Is it a savings account, a checking account, or something else? We're here to explain and help you decide if a Certificate of Deposit is the right account for you.
A CD, like a savings account is a low-risk savings tool, but with several differences. These differences between a CD and a checking and savings account are:
A CD account has a fixed interest rate and time period.
CDs tend to have higher rates than traditional savings accounts.
The term length is typically six months to five years long.
Unlike the other two account types, you can't continue to add money to your CD once opened.
Early withdrawals before the cd reaches full maturity may be subject to penalty and reduce your earnings.
Benefits of a Certificate of Deposit
A certificate of deposit is a low-risk way to earn interest on the money you don't need immediately by locking in a higher rate than a traditional savings account. Other benefits include:
Your interest rate remains the same during the term length of your CD.
There are several term options to choose from.
Your money is FDIC insured up to $250,000.
What happens when a CD matures?
When your CD matures or expires, you will have ten calendar days to withdraw the funds without penalty. After those ten days, your account will renew automatically for the same term you had previously.
When to Consider a Savings Account or a CD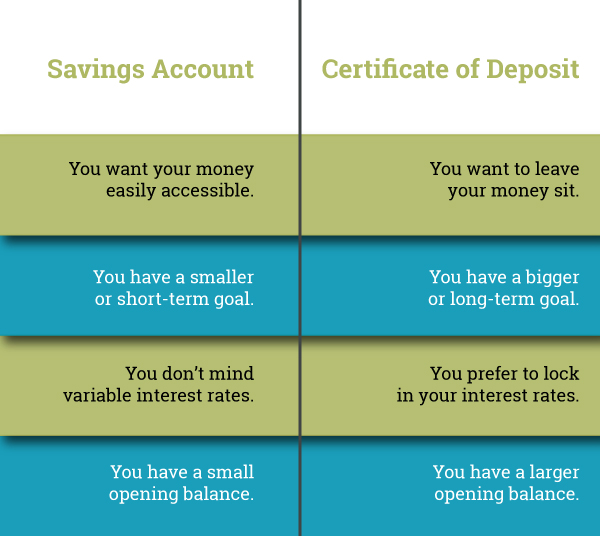 It doesn't need to be a one or the other decision between the two. Depending on your goals, both options might be helpful.
In Summary
A CD is a smart option if you want to make a long-term investment, earn more interest than a traditional savings account, and help protect your account from market changes. View our Certificate of Deposit products!