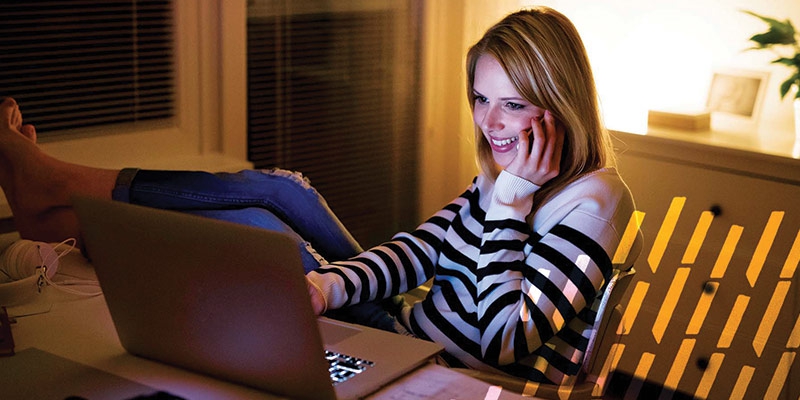 Are you looking for an easy and convenient way to manage your bank accounts?
When you sign up for eStatements, you get just that! Instead of the paper copy of your monthly statement you receive in the mail, an electronic copy or eStatement is available with your Prevail Bank Online Banking account.
Benefits of eStatements
More secure
Paper statements can be stolen from your mailbox or picked right out of your trash. eStatements are a convenient and secure alternative, giving you peace of mind. Your statements stay in your online banking account, protected by our two-factor authentication system.
Set up a third factor when you set up alerts for online banking to monitor your bank accounts, meaning that when we know, you know. Receive alerts for real-time banking, low balance, debit card activity, and more.
Available on-demand – 24/7/365
You will save the time spent waiting for your paper statement in the mail. Accessing your eStatement is quick and convenient with your Prevail Bank Online Banking account.
Documents, your way
Take control of your financial information and manage your statements the way you want. With eStatements, you won't be bothered with unwanted mail, letting you access your financial documents only when you want to by viewing instantly, downloading or exporting for accounting purposes.
Environmentally friendly – Going paperless to go green
Enrolling in eStatements will reduce your carbon footprint, saves trees, reduces chemical associated with paper manufacturing, printing, and transportation. It also reduces the clutter you have in your filing cabinet!
Switch today!
Your bank account documents deserve protection from identity theft. eStatements protect your information while providing ease and convenience to you and helps the environment by reducing paper waste!
How do I enroll in eStatements?
Sign up for eStatements, through your online banking account today!
Or
Log into your Prevail Bank Online Banking account.
Click on the Profile tab
Click on the Edit button next to Electronic statements.
Choose the bank account you wish to receive eStatements for!
Prevail Bank also offers additional ways to protect your information from identity theft. See our ID TheftSmart products.