Posted On: November 5, 2020 by Prevail Bank in: Banking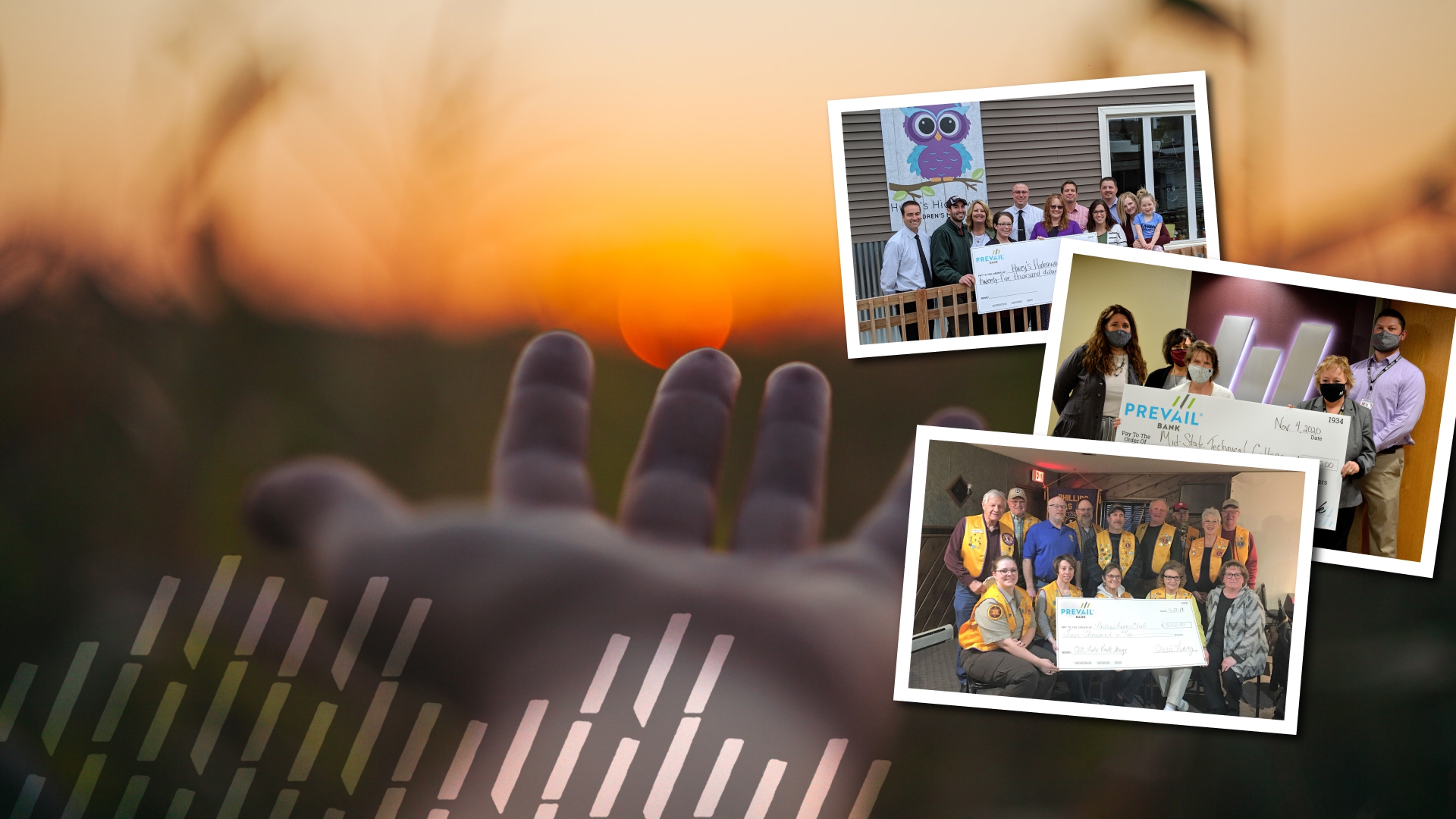 At Prevail Bank, our main focus is pursing what's possible in our local communities. Being a community bank means that we are looking to enhance organizations in our surrounding communities in order to help them achieve not only stability, but growth. We believe that through the power of donations we can continually have a part in the success of local organizations and in the community as a whole. Check out the organizations that are taking advantage of our Charitable Contributions Program below.
Mid-State Technical College
Prevail Bank is pleased to contribute $10,000 to assist Mid-State Technical College in the expansion of their education programming to continue to have local companies employ local people and enhance local economic development for our communities in Central Wisconsin. For more information about the Mid-State Advanced Manufacturing, Engineering Technology, and Apprenticeship Center. Learn more on this project.
United Way of South Wood and Adams Counties
A donation of $2,000 through our Charitable Contributions Program is being put to good use by the United Way of South Wood and Adams Counties in order to focus on the building block of a better life for the individuals and organizations within their community. With our combine efforts, we will be able to ensure that local individuals have a better education, health, safety, as well as financial Stability.
United Way of Marshfield
Prevail Bank donated $1,000 to the United Way of Marshfield in order to help local people in need. With this donation The United Way is going to partner with local organizations and individuals to raise funds for non-profit organizations in the greater Marshfield community.
Chippewa Valley Habitat for Humanity
A donation of $10,000 from the Charitable Contributions Program is being used to help in the temporary funding of a house for a local family in the greater Chippewa Valley. Not only is this donation going to contribute to helping this one family in need, but after the family's financing finalization of the first home, these funds are going to be put to the continuation of building several different homes for other local families in need. Learn more about this organization.
Baraboo Area Homeless Shelter
The bank donation of $10,000 is going to The Baraboo Homeless Shelter to help move the project forward with the new construction efforts of a homeless shelter in Baraboo. With this donation, Prevail Bank is helping secure a site for 20-30 individuals that experience homelessness in the Baraboo and greater Sauk County, WI area. Learn more about this project.
Altoona Middle School Outdoor Classroom
Prevail Bank is excited to contribute $5,000 to assist in completing the Altoona Middle School outdoor classroom area. Including canopies, tables, and an instructional area for the Altoona students. This project will benefit the Altoona community by expanding the available area that students can use for safe outdoor activities, instruction, and learning during these unprecedented times.
Prevail Bank's Charitable Contributions program is available for local non-profit organizations in the communities we serve to help local people in need and provide more to our communities. If your organization is interested in applying for funds for a major initiative in your community, review our Community Giving webpage.