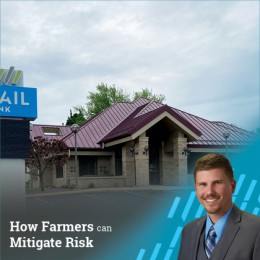 Posted On: June 1, 2021 by Prevail Bank in: Business
There are several risk factors to consider outside of production alone to produce a flourishing farming business. These areas include but are not limited to production risk, price or market risk, financial risk, institutional risk, and human risk. Preparing for the unknown through proper risk management of these areas mentioned is something every farmer should consider. The farming landscape is ever-changing, and limiting uncertainties through risk management planning is helpful...
Read More
Posted On: February 1, 2021 by Prevail Bank in: Business
Being a business owner doesn't come without its challenges. In part because of how many different hats you wear. That's why having the right commercial lender and these other professionals supporting you can ensure your business is around for the long run and prevent headaches. Successful business owners establish a relationship with the following professions, which we like to call the power 5.
Accountant
Insurance Agent
Laywer
Financial...
Read More