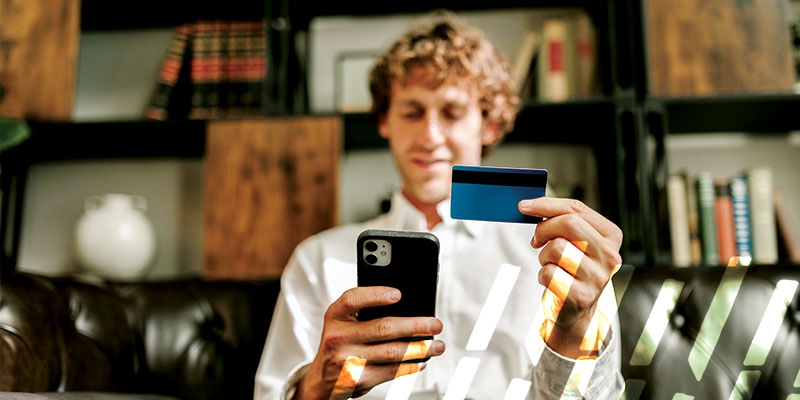 New card or checking account? No problem. Use CardSwap to update all your online vendors' payment info.
Using numerous online and mobile services for shopping, subscribing, and streaming is common in this digital age. It's great having so much at our fingertips, don't get us wrong, but a new card or checking account means you must visit countless sites to update your payment info. This piecemeal approach is a time-consuming hassle. In this age of easy access to virtually everything, there should be a better way.
At Prevail Bank, there is a better way. It's called CardSwap.
We're always looking for ways to make our checking account holders' lives easier. That's why we've always made excellent customer service a priority, why we offer quick, easy online banking and mobile banking. Our mission to push the banking status quo is why we're now offering a quick and easy way to update your payment card information for all your streaming, shopping, and other online services.
CardSwap lets you update all your favorite digital services; at the same time, in the same place, making it easier to open and use new accounts. Digital services like:
Netflix
Amazon
iTunes
Uber
And dozens of others*
So new cards are no problem. CardSwap helps you spend less time updating information and more time streaming, watching, shopping—and spending time doing all the things you love.
To learn more, talk to your Prevail Bank representative to enroll today!
*None of the listed companies are associated with, sponsor, or endorse this product.
Find a bank near me.
Each location has the resources to design solutions for your banking needs.
Internal link to checking account page
Surcharge-free ATMs.
Access 40,000+ surcharge-free ATMs with MoneyPass ATM network and ATM Access.
Internal link to checking account page
Free credit score tools.
Know your score, and work to improve it using Credit Sense. Available in Digital Banking.
Internal link to personal banking team
CardSwap FAQs
How does CardSwap work?
Enter your FI-issued card information.
Enter login credentials for your subscription services.
Add your new preferred payment information.
Wait only 24 hours for these updates to be made across services.
Does CardSwap work for traditional bill pay or direct billers?
No, CardSwap is specifically designed for subscription services and digital points of sale.
Does CardSwap work for both debit cards and credit cards?
No. Debit cards only.
Does CardSwap support payment methods other than card payments (ACH, check, etc.)?
No.