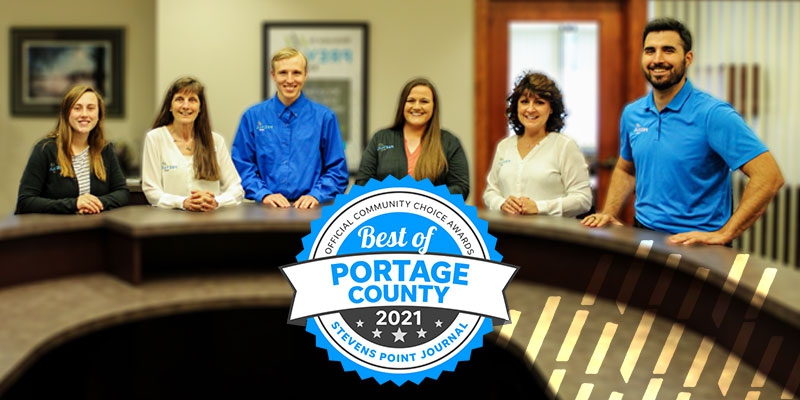 Thank you for voting! Watch to see what makes us the Best Bank.
We are thrilled to announce that our Stevens Point bank location is your 2021 Mortgage Lender Finalist and winner of Best Bank in Portage County! At Prevail Bank, our goal is to help our customers, communities and employees pursue what's possible. Being a community bank means that we are always looking for ways to enhance the quality of life in our surrounding communities.
Customer referrals
VanArk Family – "Here, it's personal"
Marsha and Steve first came to Prevail Bank for her home loan needs. Her journey with our Stevens Point Mortgage Lender, Dawn Klesmith (NMLS# 681860), gave her peace of mind and the confidence to work with us for her other banking needs.
The Stevens Point staff is "incredibly helpful and kind," giving Marsha the small-town bank feel she values. As a local community bank, putting our customers first and developing a lifelong relationship is something we value.
See Marsha's journey with us in her testimonial!
Russ and Reed; Culver's Franchise Owners – Continued relationship for over 20 years!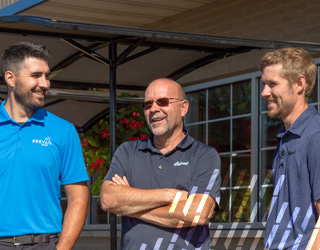 Russ and Reed have trusted Prevail Bank with their business banking needs for their Culver's restaurants in the Stevens Point area for over 20 years. Russ believes "in doing what's right, all the time," and so does Prevail Bank.
"They take care of me, it's the customer service. I Bank with Prevail Bank cause they take care of us; the great customer service, the tellers, attendants, the loan officers… to everyone knowing who I am when I walk into the branch, and helping me out when I need." Being a community bank, we're no strangers to our customers.
See Russ and Reed's journey with us in their testimonial!
Being your local community bank, we value the importance of providing quality customer service and easy banking. By continually improving the products we offer and fostering a lasting relationship with our customers, we seek to become your financial advisor, helping you reach your goals.