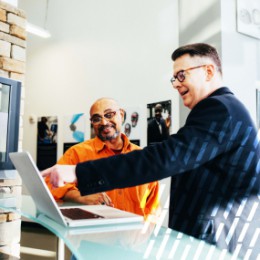 Posted On: January 1, 2021 by Prevail Bank in: Digital Banking
Positive Pay is a fraud prevention system offered by the bank to protect against altered, forged, and counterfeit checks, along with ACH filtering & blocks, and account reconciliation.
Protects against check and ACH fraud Easily transmits your check register to the bank Set custom ACH authorization rules Full implementation with Business Resource Manager Reduces disbursement risk
Learn more in the Positive Pay Video below, or on our Business Resource Manager page!
Read More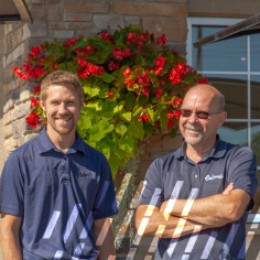 Posted On: September 14, 2020 by Prevail Bank in: Business, Community
(Russ and Reed; Culver's Franchise Owners)
Doing what's right for local businesses. "We bank with Prevail Bank..."
Russ and Reed have trusted Prevail Bank with their business banking needs for their Culver's restaurants in the Stevens Point area for over 20 years. Russ believes "in doing what's right, all the time," and so does Prevail Bank.
Business is hard work, but that hard work...
Read More
Please Select an Online Account
Personal/Business Online Banking
Business Resource Manager