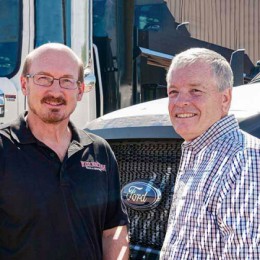 Posted On: September 1, 2021 by Prevail Bank in: Banking, Business
Wiskerchen Truck & Equipment chose Prevail Bank for their business banking needs because of the knowledgeable staff and ease of doing business. "Working with Prevail Bank, we know it's going to happen on time and our truck can be out on the road and making us money," stated Rob.
Business goes on with Prevail Bank
"When we have a need for a truck to go into our rental fleet, which can happen at a moment's notice, Brian's always been...
Read More
Posted On: September 1, 2021 by Prevail Bank in: Business
As a business owner, it's beneficial to be proactive in your business strategies vs. reactive.
Being proactive with your business strategy means anticipating industry trends, whether it's a challenge, new threat, or an opportunity. Where a reactive business strategy is in which a plan becomes created to manage an unforeseen situation. With the fast pace of change in today's society, it's beneficial that business owners be aware of and on top of...
Read More