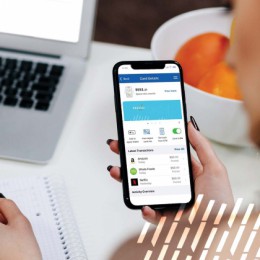 Posted On: February 14, 2022 by Prevail Bank in: Digital Banking
Experience the helpful upgrades to our Prevail Bank Mobile Banking app.
This new card manager platform on our app is an intuitive platform that helps your digital banking work for you. This next-generation platform replaced our Prevail Card Manager app. Providing you all the convenient features you're used to while offering several beneficial financial management tools for free, now all in one location in the Prevail Bank Mobile Banking app, found by tapping "My Cards"!
You'll...
Read More
Posted On: October 28, 2021 by Prevail Bank in: Banking
At Prevail Bank, our goal is to help our customers, communities and employees pursue what's possible. Being a community bank means that we are always looking for ways to enhance the quality of life in our surrounding communities. We believe that through the power of donation, we can continuously play a part in the success of local organizations, and in the community as a whole. Those organizations that applied and received a Charitable Contribution this fall are listed below.
It...
Read More