Posted On: April 28, 2023 by Prevail Bank in: Home Loans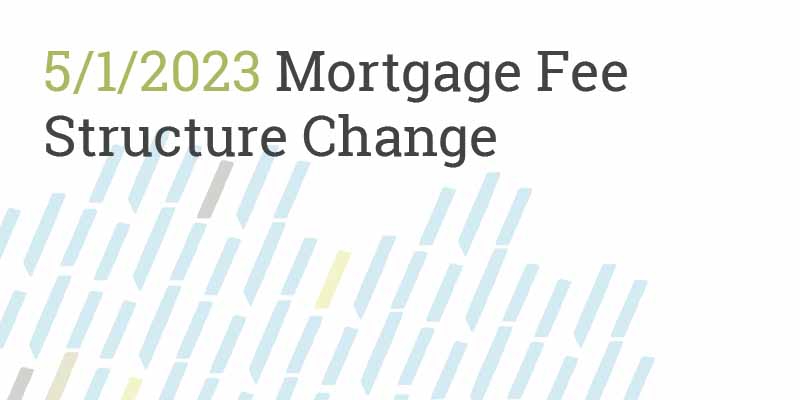 Effective May 1st, 2023, Fannie Mae and Freddie Mac is making changes to the Loan-Level Price Adjustment Matrix.
These fee structure changes will impact all whole loans purchased on or after May 1, 2023, and for loans delivered into MBS with issue dates on or after May 1, 2023, unless otherwise noted here.
Will these LLPA Changes Impact Prevail Bank Home Loans?
No, this mortgage fee structure change will impact only those loans that are sold directly to Fannie Mae or Freddie Mac. Prevail Bank does not sell any loans to these entities therefore our loan products will not be subject to these changes.
Although it's been reported as an industry wide change, it won't impact the home loan types offered by Prevail Bank.
We have upfront pricing and no LLPA's that Fannie and Freddie backed loans are subject to.
We offer options for both secondary market and in-house mortgage programs.
What is the Loan-Level Price Adjustment Matrix?
An LLPA is a risk-based pricing adjustment that varies based on credit score, loan-to-value ratio, type of product, and various other factors, charged at the time of origination.
Introduced in 2008, LLPA is the government's way of way of raising prices for "riskier" borrowers without putting a penalty to "safer" ones. Like an auto insurance policy, a person loaded with risk will pay a higher premium.
What are the Mortgage Fee Structure Changes?
Effective May 1st, 2023, those with a lower credit score will be charged a smaller penalty than before the change. While Individuals with a top credit score will incur a larger penalty, they will still pay less than if they have a lower credit score.
For additional information or questions.
Contact a Prevail Bank Mortgage Lender for more information.