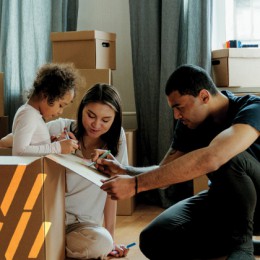 Posted On: January 19, 2021 by Prevail Bank in: Home Loans
Sales in the housing market continue to be strong as we head into 2021. Driven by buyer demand growing in response to low industry-wide mortgage rates. Get pre-approved and find the mortgage rate that fits your needs today to make the process quick and easy!
We currently have special rates available to new home purchase customers. To find out your home loan rate, enter your information in the "Find Your Rate" Mortgage Calculator to see your mortgage rates...
Read More
Posted On: January 4, 2021 by Prevail Bank in: Home Loans
What is a mortgage loan rate?
Rate or interest is simply a percentage of the loan a lender charges to borrow money. This figure is beneficial to know so you can compare the cost of different lenders. To make the comparison easier, lenders must also inform you about how that interest rate will affect your payments over an entire year. This interest is known as the Annual Percentage Rate or APR, and it also includes any fees or additional costs associated with the loan.
Lower isn't...
Read More