Posted On: January 3, 2022 by Prevail Bank in: Banking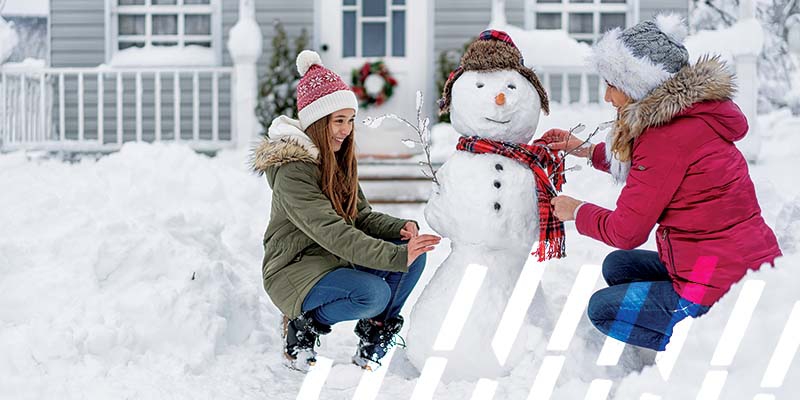 Having financial goals is beneficial year-round to say on top of your spending, but there is no time like the present to start taking control of your finances. We have put together a list of six financial tips for the New Year.
Create a budget
Creating a budget will help you stay on top of your monthly spending by keeping track of your recurring monthly costs like rent/mortgage, car payments, groceries, etc. A clear budget gives you a guideline for what you can afford outside of your necessities and help to identify areas to cut back on.
Use one of our Personal Financial Calculators to help develop a long-term financial plan.
Refinance your mortgage and/or your student loans
Being proactive with your loans is more than staying on top of your payments. Take the time to reevaluate your loan(s) and current rate(s) with other companies, or refinancing with the present company your loan is with, may help you pay off your loan quicker and result in you paying less. Other factors that may result in you receiving a better rate are improving your credit score or paying off other debts.
See if a home loan refinance with Prevail Bank is right for you.
View our Home Loan Refinance Loans
Make your savings work for you
Take advantage of savings programs that help you save while spending money on your everyday needs. If you're going to spend the money anyway, you might as well make the most of it. With our Saving Makes Cents – A Savings Program, you earn while spending! With our program, customers with a Prevail Bank Checking account, Savings account, and debit card can save money while making regular purchases.
This program rounds up your purchase to the next whole dollar and transfers the change to your Savings account.
Define your long-term financial goals
Preparing for your financial future today is an exciting way to ensure your money is working for you and you're on track for those big purchases. Whether you're saving for retirement, a down payment on your first home, your next vacation, or somewhere in between, a long-term plan will help define the steps needed to reach your goal.
Review your subscriptions
Look at your monthly statements and see if there are any subscriptions you're paying for that you either forgot about or don't realize you have. You may have signed up for a free trial, forgotten about it, and have been paying a subscription for the last few months. These monthly costs may seem small, but over time these costs can add up and set you back from paying off a loan or credit card debt sooner.
Monitor your credit report
Monitoring your credit report is beneficial for numerous reasons, most important being to spot fraud early and have it corrected. Frequent monitoring will also help keep you on track of your financial goals and save you the surprise when applying for a credit card or loan, and your score is lower than expected.
With 2022 beginning and New Year's resolutions beginning, most focus on healthier lifestyles, but financial health is an important component that can help your financial and mental health. Begin making your financial health stronger by taking control of your financial future through proper planning!