Posted On: March 13, 2023 by Prevail Bank in: Home Loans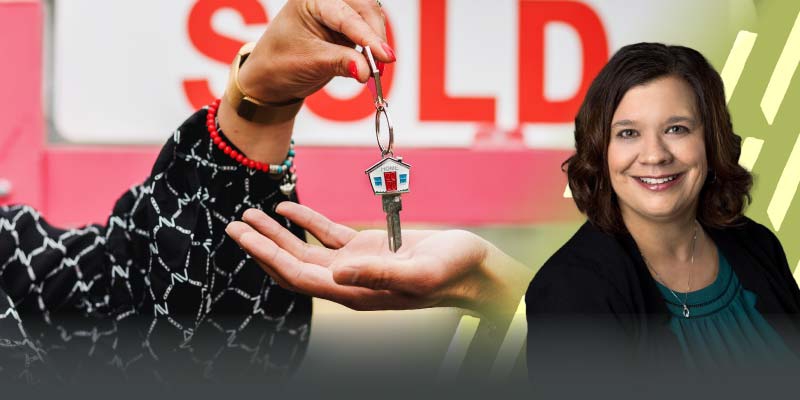 7 Mistakes First-Time Home Buyers Make
You're officially a first-time home buyer. Congratulations! Now the hard parts over, right? Not necessarily. What happens after you move into your new home? Costs associated with upkeep, improvements, and other expenses can and will pop up. If you aren't educated in these areas, you leave yourself open to making costly mistakes.
This article will help provide a step-by-step education for first time home buyers to help you avoid spending more than necessary or budgeting for them.
Blindly Hiring Contractors
It's easy to settle for the first hire option that sounds relatively close to what you're looking for. However, in your search for a licensed contractor for your project, you shouldn't impulse hire simply based on how good an offer sounds. Check out their reviews or talk to friends and family first.
Not Budgeting for New Expenses
While you might have your mortgage and utility bills under control, there are a lot of other expenses that come with homeownership that you'll want to plan for as well. This includes any homeowner association fees, homeowners' insurance, regular maintenance fees, and even property tax.
Ignoring Routine Maintenance
One thing a lot of first-time home buyers overlook is the simple fact that they'll have to do routine maintenance—like, usually something every month. These are things you'll want to learn about relatively quickly, since putting them off can end up costing you a lot in repairs.
Making Home Improvements Too Soon
When you get into a new home, it can be tempting to start filling it with all your dream furnishings—or even to embark on some expensive remodeling project. My best advice to a first-time home buyer? Hold off. What you envision for your house will likely change, especially the longer you live in it.
Start by using the furniture you have and making small upgrades by shopping for used items. Once you've lived in the home for a few months and understand how you use each space and what you ultimately want from it, you'll be in a much better position to start spending the big bucks on remodeling and those fancy new furnishings.
Click the link to read how to build home equity.
Not Winterizing Your Home
Unless you live in Florida, chances are you'll have some light winterizing to do around your new home before cold weather hits. Whether that means draining pipes of water to avoid freezing temperatures or adding insulation to save on heating, these are some of the most important seasonal chores you'll ever do as a homeowner.
Click to see more winter savings tips.
Assuming You and Your Partner are on the Same Page
Becoming a first-time homeowner with someone puts a whole new twist on the relationship, which is why it's so important to keep good communication throughout the process, and especially in those first few months. "If you're buying your home with your partner, chances are that you've lived together before and know each other's decor taste and habits. But once you own a home, it becomes even more imperative that any decisions that affect the other person are talked about. This is important—whether it's paint color, home decor, or bigger things like renovations and taking on additional monthly expenses."
Miscalculating Reno and Repair Costs
Not thinking about all the extras. For example, you are updating your kitchen, but did you remember to add in plumbing and electrical? How about repairs of things you didn't see when looking at the project. Hiring a contractor is helpful to ensure you have a more accurate cost estimate.
Meet Julie Ann Siegler
Mortgage Loan Originator
NMLS #709381
715.422.1171
Julie Ann Siegler, Mortgage Loan Originator for Prevail Bank - Wisconsin Rapids, has been in the financial industry for 20 years. A lifelong resident of Wisconsin Rapids, she's proud to call the city her hometown. She has been helping families through the mortgage process for 15 years. With her extensive knowledge in home lending, she's able to find the best solution for each customer's unique needs.
Julie has served on local community boards, is currently an active member of the Chamber Leads Group, and an ambassador of the Heart of Wisconsin Chamber. She states, "Prevail understands the word 'hometown' and constantly looks for ways to help our communities grow."
Outside of work Julie enjoys traveling, spending time with family and friends, and watching WI sports teams. Get to know Julie and find out more about how Prevail Bank can help you with your home purchase.