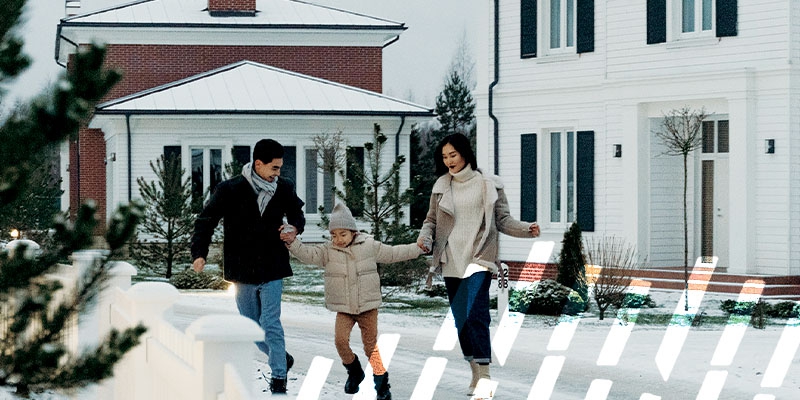 Home and Vehicle Winter Savings Tips
Our Wisconsin winter's average low temperature is 5 degrees in February, and the high temperature is below freezing. These temps can lead to a constant humming from your furnace during winter months. Cold temperatures not only affect your heat bill compared to warmer months but also put stress on your vehicle and possibly your wallet.
So, what can you do to save on home energy during the winter? And what can you do to be kind to your vehicle when it's cold? Here are some winter savings tips:
Home Winter Savings Tips
Insulation
During the winter, heat will naturally flow to colder areas in your house. Such as an unheated attic, basement, or attached garage until there is no difference in temperature. Proper insulation, especially in older homes, can decrease the heat flow to these colder areas. Check your existing insulation and R-value to determine if you need to add more insulation to your home. Sites like energy.gov will show you the recommended insulation R value for the specific area you are insulating.
Think about your window coverings
It might be cold outside, but when the sun is shining in the winter, take advantage of it and let the sunshine show. Not only can it warm up a space, but it can warm up your mood too. Likewise, depending on what material your window coverings are, you can help reduce heat loss. Some insulated cellular shades can reduce heat loss through windows by 40% or more, which is about 10% heating energy savings.
Updating or replacing windows
According to energy.gov, 25% - 30% of residential heating energy use is because of heat loss through inefficient windows. Caulking and weather-stripping your leaky windows is an easy DIY fix. Installing storm windows is another option that reduces airflow in and out of your existing windows.
If you're debating replacing your windows, look for the ENERGY STAR label when looking at options. You can also visit nfrc.org (National Fenestration Rating Council) for help on comparing energy-efficient product labels.
Install a programmable or smart thermostat
Heating your home at your ideal temperature when you aren't home is a waste of energy and your money. A programmable thermostat will let you set a schedule to increase or decrease the temperature in your house based on your individual preferences. Smart thermostats allow you to control them remotely via a mobile app. Not only do you get piece of mind with a smart thermostat, but they also often boast better savings as well. Most smart thermostat companies estimate that you'll save between 10 and 12 percent on heating and up to 15 percent on cooling each year!
Needing to complete any major home renovations?
A Prevail Bank Home Equity Line of Credit can help you get the job done. Consider speaking with a Prevail Bank mortgage team member about loan solutions for your unique situation. Meet the team
Vehicle Winter Savings Tips
Saving on Fuel
Remove heavy items from your vehicle if you aren't using them. Things like tools and heavy winter sports gear can affect your gas mileage. According to AAA, an extra 100 pounds in your vehicle can reduce fuel economy up to 1%.
Avoid letting your vehicle idle too long
According to fueleconomy.gov, most car manufacturers say you can start driving your vehicle, gently accelerating, after about 30 seconds of starting your vehicle in cold weather. The engine warms up faster when you are driving your car anyway. By doing this, your car's heat will turn on sooner, you'll decrease your fuel costs and reduce emissions.
Check your tire pressure
Cold weather means a loss in tire pressure. Driving on tires that are low wears them out faster which costs you money. Not to mention, your vehicle can handle unpredictably on under inflated tires.
Avoid short trips
Starting your car in cold weather, is hard on your battery. Several short trips, where your battery is cold each time you start your vehicle, reduces fuel economy.